The 21 Tārās Yearlong Series
Below is a recording of the introductory teaching for the 21 Tārās series.
21 Tārās for the 21st Century - Part 3
In this course, Lopön Chandra Easton, Buddhist teacher, scholar, and Tārā Mandala's Assistant Spiritual Director, reveals the 21 aspects of Tārā, the female Buddha of Compassion. Tārā is also an archetypal representation of the human qualities and skillful means we all have within us, including but not limited to, deep compassion.
You will explore the universal aspects of the empowered feminine in her many diverse forms that support us in befriending our fears and overcoming the very real human challenges we meet in our daily lives.
Through powerful and inspiring stories about real women, both historic and modern, Buddhist and non-Buddhist, you will gain knowledge and personal experience about the myriad qualities of these 21 Tārās.
Part 3 of this yearlong course is open to everyone who feels a connection to Tārā's energy of compassion, skillful means, and service to the world. It is a deep dive for those who long to activate their own power and healing by inviting the 21 aspects of the divine, empowered, badass, awakened feminine energies to come alive in you!
This course is suitable for those joining for the first time, as well as, for those who participated in the previous 21 Tārā's courses and who have a desire to go deeper. All are welcome.
Read more and Register for Part 3 of this Program

Dorje Lopön Chandra Easton
Dorje Lopön Chandra Easton is a Dharma teacher, scholar, translator, devotional singer, writer, mother, and wanderer on the path.
In her contemporary interpretation and teaching of the Buddhadharma she emphasizes emotional, physical, and intellectual integration. Less focused in religion per se, she emphasizes the underlying truths found in the spiritual traditions of the world where we find freedom to be authentically engaged in our own awakening, we find a grounded presence that is our home ground, our birth right, that is love.
By befriending our fear, we open the space to love, our own strength and agency, clarity, and commitment to bring every aspect of our life onto the path.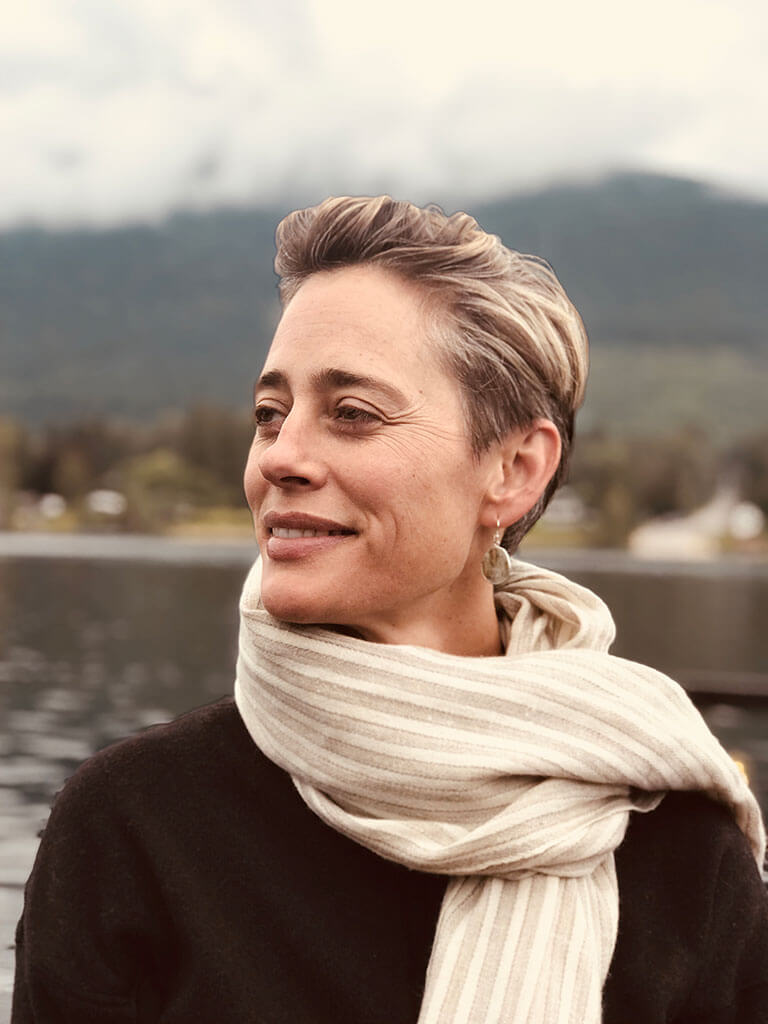 While her training is rooted in Tibetan Buddhism and Dzogchen (Great Perfection) in particular, her primary interest is in finding ways to make these traditional teachings relevant and accessible for our modern experience. She is also committed to elevating the voice of the feminine within Buddhism through sharing stories, teachings, experiences, poetry of women who walked the path so that we may learn through seeing through women's eyes. Ultimately she is interested in helping to relieve suffering through personal exploration and growth, so that we may evolve, love, learn, laugh, and be of service to others and this precious earth we live on.
She is currently on the Tara Mandala Board of Directors and the Tara Mandala Bay Area coordinating committee, through which she teaches and organizes events in the Bay Area.
Read more...
2022 Courses and Retreats
Nature of the Heart:
Awakening Our Innate Wisdom and Compassion
with Lopön Chandra & Nina Rao
In this ongoing series, Nina & Chandra weave together mystical stories, visualizations, meditations, mantra repetition, and singing chants.
Go To Event Registration Page
RELEASING INTO PRESENCE:
A Meditation, Mantra, Music & Meditation Retreat
with Lopön Chandra Easton and Nina Rao
Whatever our spiritual path or meditation experience, we benefit from finding and resting in the inner sanctuary of the heart — a place we arrive at naturally through releasing into a natural place of open, grounded presence.
Go To Registration Page
Weekly Offerings
In order to make all course offerings as accessible as possible, all teachings will be held online for the present.
Well of Being
with Lopön Chandra and Eve Eckman
Every Wednesday, join us at the "Well of Being" where Chandra and Eve offer contemporary translations of ancient Tibetan Buddhist tools coupled with modern psychology for cultivating concentration, emotion awareness, insight, and compassion. As guides, Chandra and Eve respectively draw from their expertise as lead instructors in experiential and evidenced based trainings for emotion transformation, Feeding Your Demons® and Cultivating Emotional Balance. Reveal the healing source of your inner well-being through meditation, contemplation, and discussion.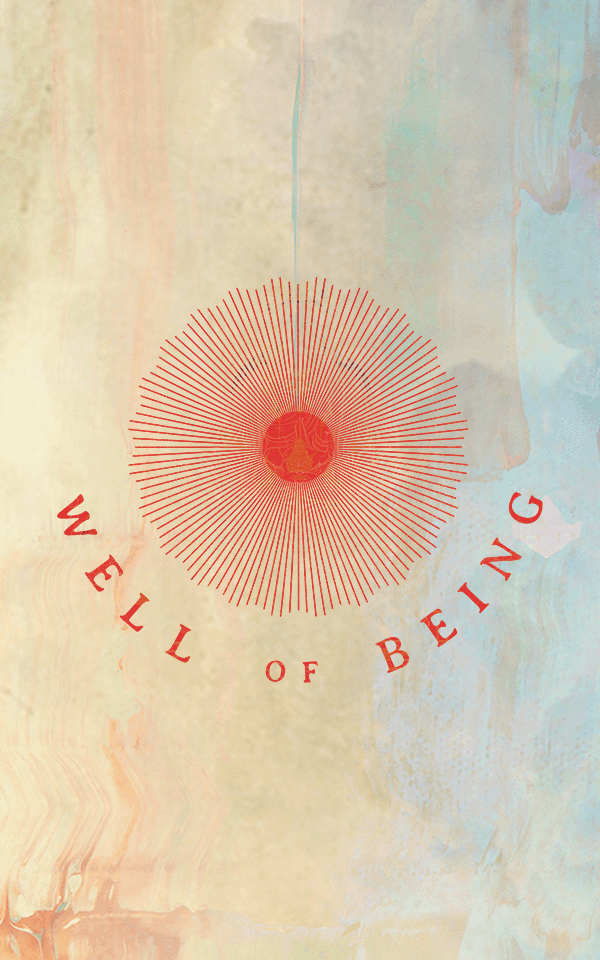 The Three Doors
In Buddhism, there is the teaching of the Three Doors: Body, Speech, and Mind.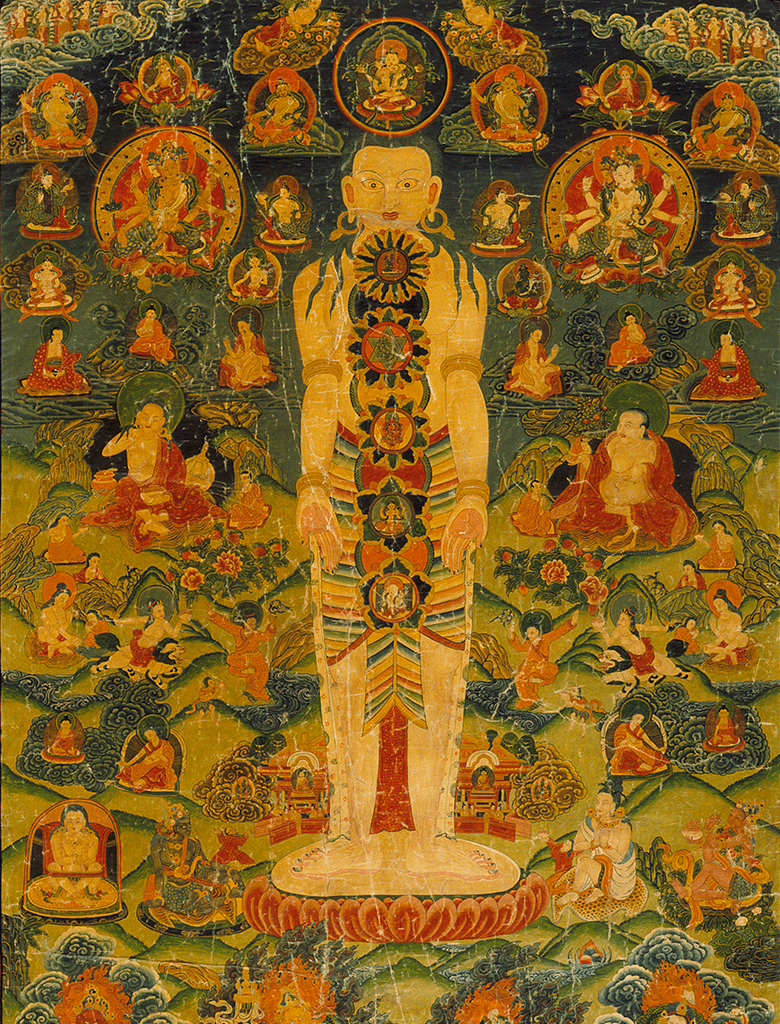 The 1st Door
The 1st Door
Body
We awaken through this body, the temple, the mandala of our existence is the body itself. In the Chod teachings, it is said that this body is the sacred mandala: the torso is the center, the four limbs are the four cardinal directions, the eyes are the sun and the moon, the organs are the continents, the blood and vessels are the rivers and oceans, and so on. In this way, our body is our temple, so therefore we should take good care of it, we should nourish it with wholesome foods and medicines, we should cultivate it through physical practices such as yoga and exercise, we should allow time for rest and rejuvenation. As my first yoga teacher used to say, "Manifest, then take a rest." In Tantric Buddhism, we embrace our humanity, we transmute the cravings and aversions into the path of awakening. We enjoy our sensory experience and celebrate what it means to love, live, and die in this physical dimension.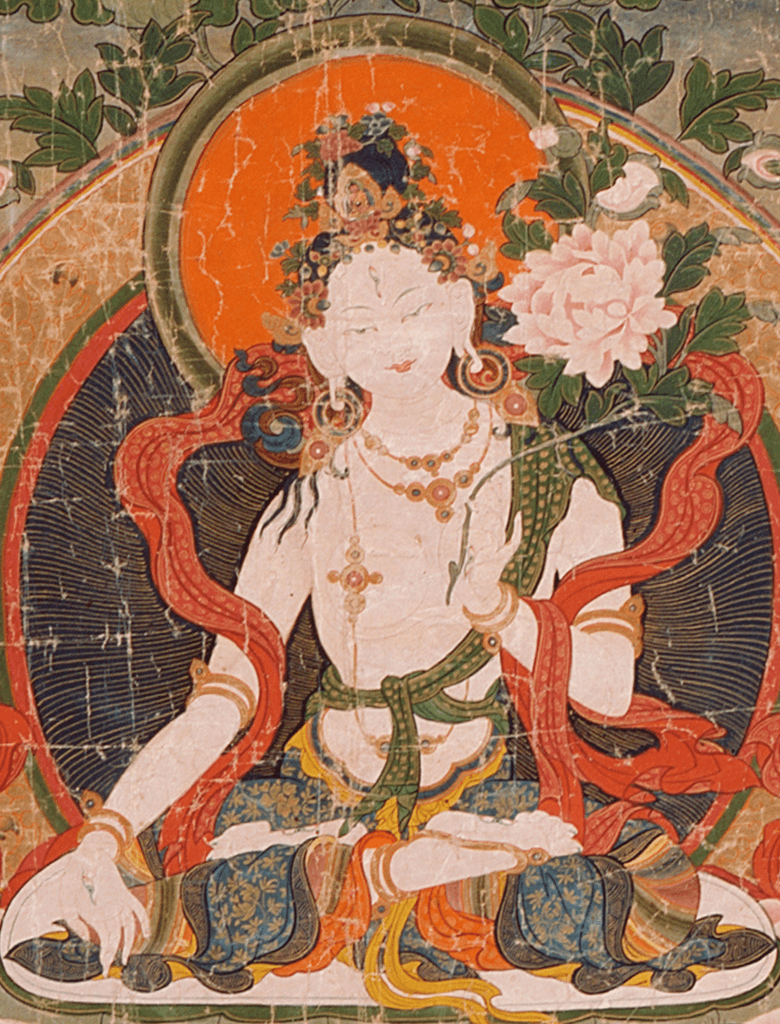 The 2nd Door
The 2nd Door
Speech
This is the door of our words, as well as mantra and our breath. Our words reflect our thoughts, so we must choose our words carefully and try to speak with love and care. The Buddha taught that instead of divisive speech, we should try to heal discord and bring people together through skilful speech. He taught instead of empty chatter, remain silent and use your precious time for Dharma practice and mantra recitation. Another word for the Varjayana is Mantrayana, the vehicle of mantra. So replace meaningless chatter with mantra recitation as a way to awaken through the door of speech. Also, breathe in a balanced and nourishing way. Practice meditation and pranayama so that you can balance your winds/prana in the body and live a healthy vibrant life. It is said that when the prana is balanced, the mind is happy and content. We can do this by practicing the nine purification breaths, the gentle vase breathing and other pranayamas to cultivate balanced prana within us for the benefit of ourselves and others.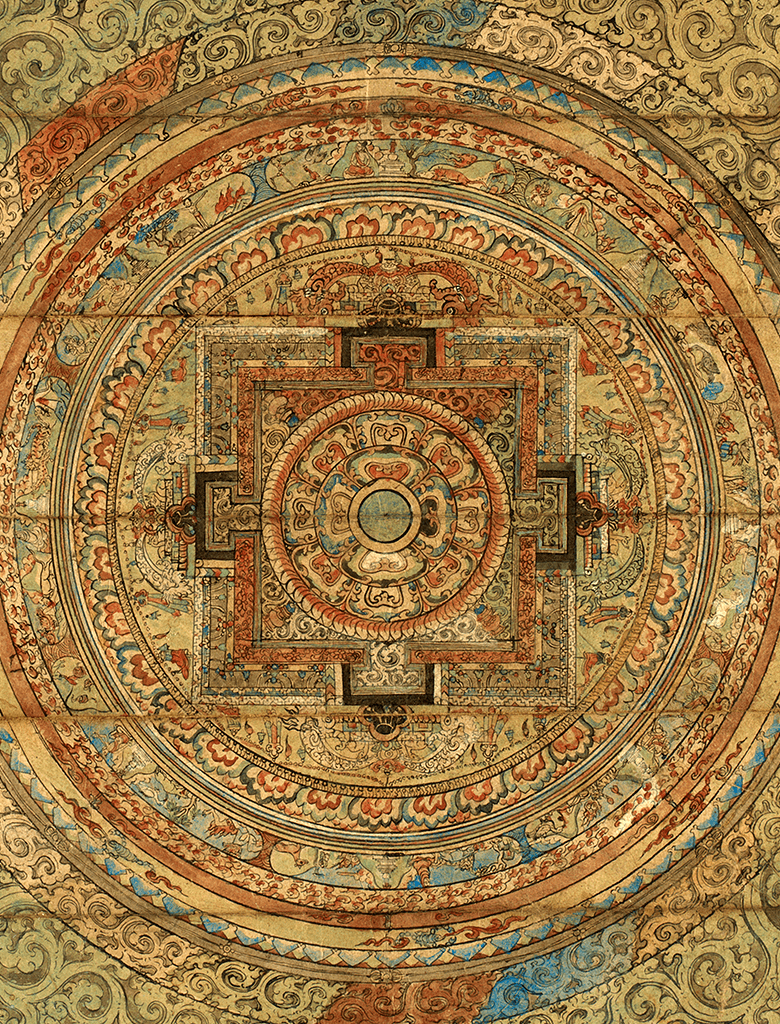 The 3rd Door
The 3rd Door
Mind
The mind, as the Buddha said, is the chief, the foremost in terms of our spiritual practice. It is the mind, and our karmic imprints that are stored in our mind stream, that travels from life to life, so we must cultivate our minds to adopt virtue and abandon non-virtue. Instead of anger, cultivate patience, instead of hatred, cultivate love and compassion. If we cultivate loving states of mind, we will feel more love and joy in our life. It is in meditation where we cultivate our positive mental states, we retrain our neuronal pathways towards mental states that bring us peace and happiness. It is through contemplation that we first meet the truth of what swirls in our minds moment to moment, it usually isn't a pleasant experience, but then through applying the teachings we learn to train and purify the mind so that our internal atmosphere is more spacious and enjoyable. This is possible. We have this beautiful capacity to change the habits of the mind. HHDL says that the good news about habits is that they are learned behavior, and learned behavior can be unlearned. How wonderful! Eh Ma Ho!
Learn About Deity Yoga
With deity yoga, we honor and embody the enlightened qualities already present within ourselves.
Through this meditation practice, our perception of who we think we are is transformed by activating enlightened qualities in our own psyche.  We water the seeds of our positive essence so that our wisdom nature can flower within us.
Listen to Deity Yoga Audio Recording